ABT Volkswagen Touareg is Capable of 290HP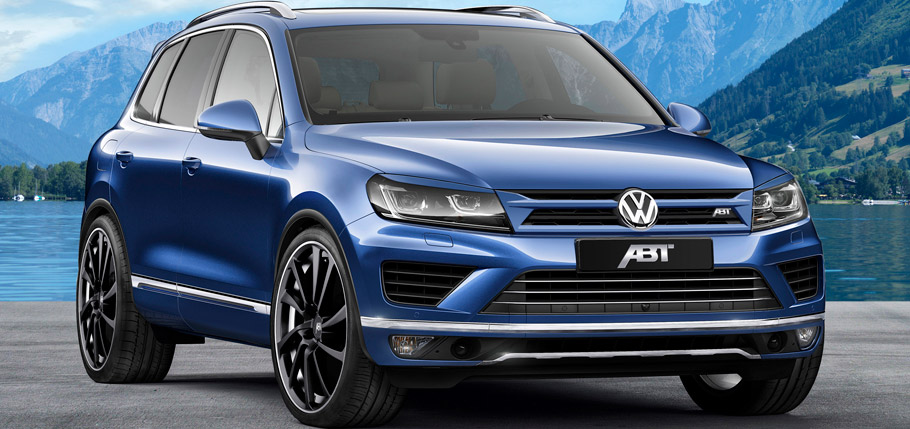 ABT Volkswagen Touareg is more potent than ever, because t has received a boost by the talented tuners at ABT Sportsline. Not to mention that the vehicle also looks fantastic due to the addition of various additional design elements. The attractive uprating is actually with more than 30 horsepower and 70 Nm of torque.
ABT 'New Generation' Supercharger
As a standard the Touareg is fitted with the latest 3.0 TDI engine, which produces 262 hp (193 kW) and 580 Nm (428 lb-ft) of torque. After t has received the power upgrade, canned 'New Generation', it can now show-off with 290 hp (213 kW) and 650 Nm (480 lb-ft).
SEE ALSO: ABT Sportsline Unveils a 210HP Audi Q3 2.0 TDI
What is more, ABT Volkswagen Touareg also gone though extensive tests on an in-house made dynamometer as well as on public roads. What they experts have found is very inspiring: although the output and torque of the car were boosted, the fuel consumption and dependability remain the same as those shown by the production car.
Exterior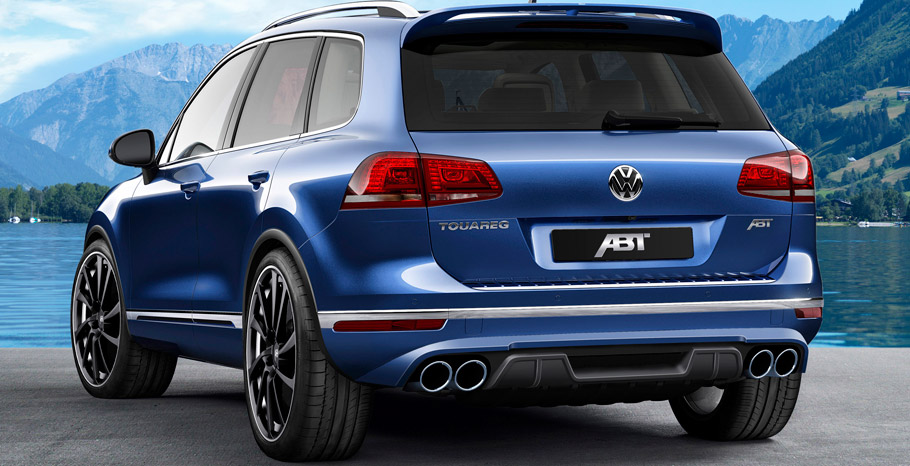 ABT Volkswagen Touareg looks also gorgeous from the outside. The Bavarian tuner has specifically created for it new sporty polyurethane (PUR) rear wing. At the front we see also something different: it is adorned by a new front grille add-on featuring headlight covers.
The options for the in-house made wheels here vary among different materials and finishes as well as sizes between 20- and 22-inches. There is also various shades optionally available as well as abundant range of high-performance tires. Of course, the valve caps feature the ABT Logo round off each respective package.
For those Touaregs that have air suspension, ABT have prepared suspension springs or Level Control.
Interior
There are minimal changes done to the interior of the ABT Volkswagen Touareg and they only include ABT floor and trunk mats. The coolest feature here is that as soon as the driver opens the door, the ABT entrance lights' LEDs will project the right logo onto the ground.
Source: ABT