ABT Audi AS6 Gets More Power and Attitude

ABT Audi AS6 as presented here is just one of the examples how you can tune up the engine of you Audi with '6' in its name. This group of vehicles is usually powered by a 2.0 or 3.0 TDI or even 3.0 TFSI engines, but for some people, they aren't as race-performance oriented as they wish.
In case you don't have the money to buy the sportier S6 or RS6, ABT Sportsline have the right solution for you and it is called 'ABT Power New Generation'.
ABT and the Engine Technology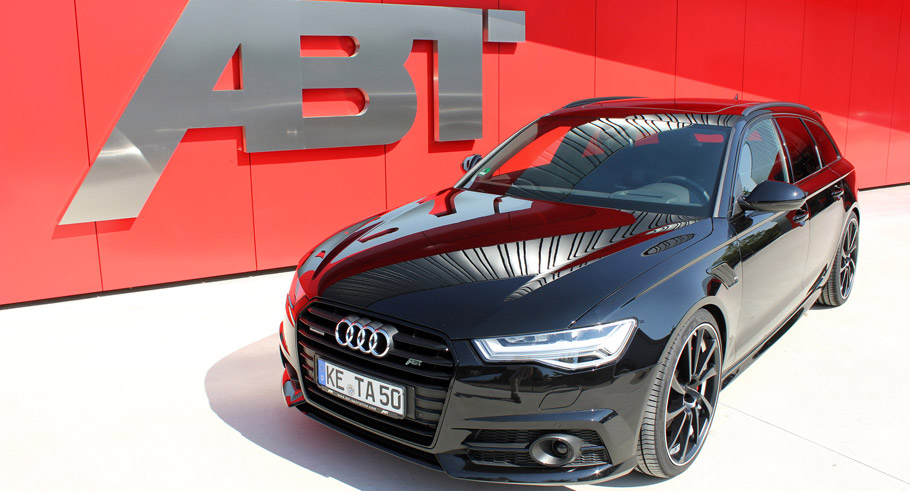 The power booster includes individual ABT control unit, which features independently developed software. In case you are driving an Audi A6 with a four-cylinder TDI that usually develops 190 HP (140 kW) and 400 Nm (294 lb-ft) of torque, then this control unit will help your engine produce 215 HP (158 kW) and 440 Nm (245 lb-ft).
SEE ALSO: ABT Sportsline are Back with 430HP Audi RS3
But if you are enjoying the other two 3.0 TDI diesel engines in the range, which generate 320 HP (235 kW) and 326 HP (240 kW) as well as 650 Nm (480 lb-ft), then you should know that after the boost they can both reach 365 HP (268 kW) and 710 Nm (524 lb-ft) of torque.
Petrol fans are also considered in case they want a performance improvement. Take for instance the standard 3.0 TFSI with 333 HP (245 kW). It is pushed to 410 HP (301 kW) with a torque increase from 440 Nm (325 lb-ft) to 520 Nm (384 lb-ft).
Driving Pleasure Boosters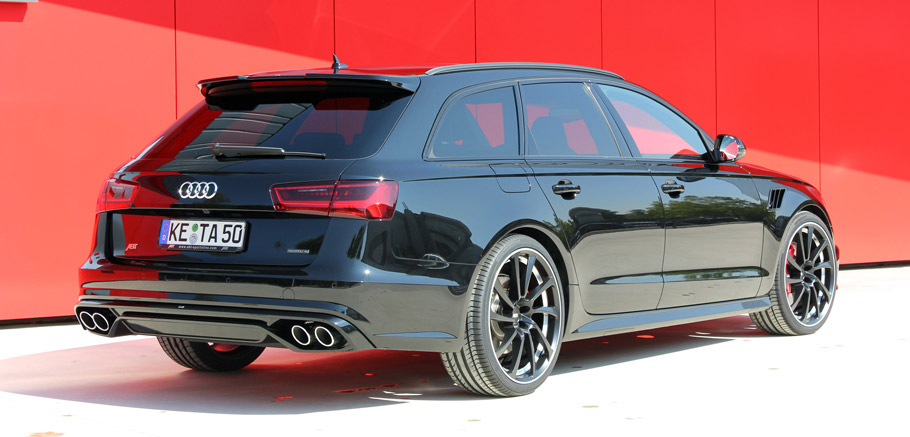 Another interesting addition to this Audi is the electronic suspension lowering system, called ABT Level-Control. The air suspension can adjust the suspension springs upon request. In addition, the optional ABT sport brake system with 8-piston fixed callipers is perfect for you if you want to work the break as you enter curves.
 More Power Demands Change in the Exterior
ABT Sportsline optics package for the Audi A6 is what makes the car truly stand out among the others. At least in terms of visual qualities. Here we have aggressive fender inserts and mirror covers in high-gloss visible carbon as well as two different variants of the rear spoilers for vehicles with the S-line package as well as the emblem set "Black Chrome". And note that there is also in-house made rear skirt set including quadruple rear muffler and 89 mm pipe.
At last, the designers at ABT decided that the perfect wheels for this Audi must come in 21-inch of size. They are of the type DR, but if you are looking for an alternative, then ABT Sportsline is offering light-alloy wheels of the types ER-C or FR with sizes starting from 19-inches.
Source: ABT