A Talisman in a Sea of Mediocrity or Mediocrity in a Sea of Talismans?

Recently unveiled,  2016 Talisman has some lots of features to show, but is it really that interesting? It is fresh, hot and beautiful of first sight. So, let's check out what it has to offer.
Exterior
First of all, the 2016 Talisman has numerous features, that will make it stand out from its predecessor models. Let's start with the exterior. The vehicle really looks great and stylish. Just look at the straight and elegant lines, convincing  you that the Talisman comes from the future. And the grille, combined with the nicely styled headlamps  make the front of the car a truly pleasurable sight for every car fan. In fact, I personally give a lots of points to the grille design. Why? Unlike many other manufacturers and car models, the Talisman doesn't include that stupidly smiled grille design, that in 99% of the cases ruins the whole cool appearance of the vehicle. But not here. Not with the Talisman lineup. Furthermore, the stylish exterior lines continue the affair and to the sides and the back, where the LED taillights are especially designed to give that interesting 3D effect. So, when it comes to exterior and style, 2016 Talisman has our approval.

Interior
And from the exterior lines we continue with the interior. Straightforward lines, along with numerous classy elements. Overall, the cabin looks really cozy and comfortable. And functional. It looks like Renault engineers have done their work as it should be done. With precision, style and desire. And something more. Renault team claims, that the 25 liters of storage volume is one of the best in class. But as we all know, these, who will confirm it are the Talisman owners. They also can choose between five interior trims: Zen, Life, Intense, Business and Intiale Paris. Clearly inspired by some other Renault models, the interior has a lot to demonstrate, even with the entry level: owners will be granted with a 4.2-inch central display, R-Link 2 connected multimedia tablet and Bose surround audio system. The high-end version will also be geared with a special 8.7-inch touch screen multimedia display.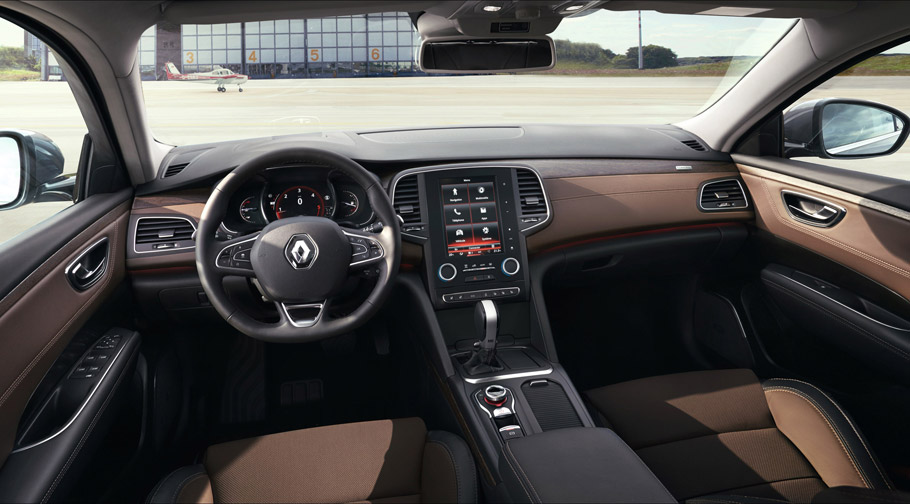 Additional equipment
And now the optional goodies. Customers can choose between 10 body colors, which are indeedAméthyste Black, Carmin Red, Etoilé Black, Cosmos Blue, Dune Beige, Pearlescent White, Vison Brown, Cassiopée Grey, Platine Grey) and the non-metallic Glacier White. And along with the colors there is also a wide choice of wheels: five designs from 16-inch to 19-inch models. But along with the appearance there are and some technical units, that can be further changed. For example, the petrol range units, the TCe 150 and TCe 200 will be geared with the special 7-speed dual-clutch automatic transmission, while the diesel range will deal with a six-speed manual or six-speed automatic gearbox.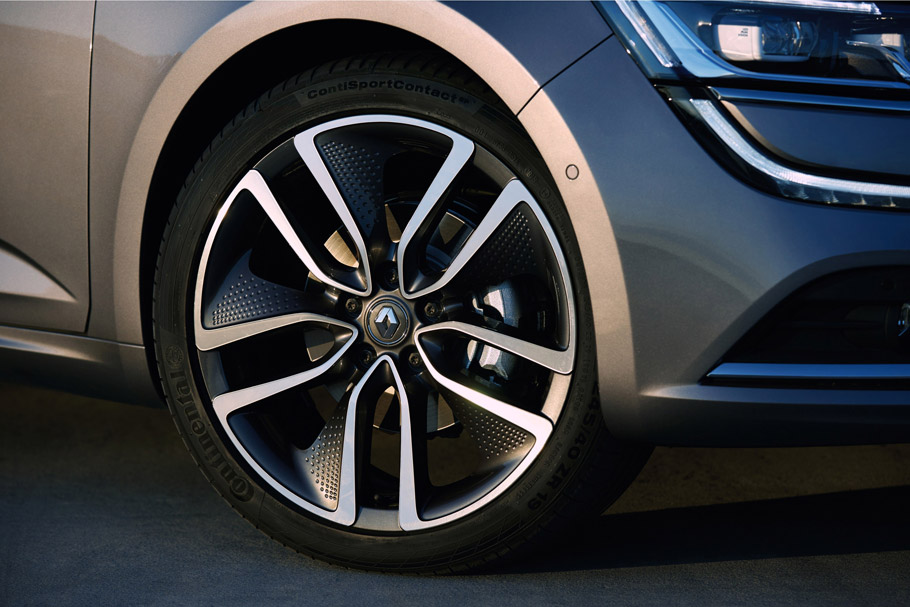 So, for some days since its official release, the 2016 Talisman has already showed confidence and determination in order to stay as one of Renault's best models. So, what are your thoughts, when it comes to 2016 Talisman?
Source: Renault