3rd Generation Mitsubishi Outlander at Geneva
A new generation of Outlanders is on its way, was the announcement made today by Mitsubishi. The now third Outlander will be a greener, safer, more clever and comfortable version of its previous crossover incarnations. The 2012 Geneva Motor Show is expected to be the debut site and hopefully reception will be positive.
Dimensions are pretty much the same as the ones the previous Outlanders have and the design is kept simple and clean in tune with a motto that goes: "Solid–Safe–Simple". Inside it is also function/driving oriented. Sure, there are some "high grade materials" to ornament the cabin but the more prominent stuff includes the ergonomic steering wheel controls and the high-resolution and easy-to-read instrument displays.
Some features bound to make your life easier include: dual zone climate climate control, a third full row of seats, flat-floored cargo area, a tilt & telescopic steering column and a multitude of safety systems that make sure you don't crash (or at least inform you that you are crashing).
The Outlanders will be available with a 2WD or a 4WD setup while engine lineup initially, in Europe, will consist of two diesel engines: 2.0 l MIVEC petrol and 2.2 l MIVEC Clean Diesel. Depending on market, model, engine and specifications, Auto Stop & Go will be available, as well as an all-new 6-speed automatic gearbox. The eco-conscious customers can rest assured that there will also be a system that monitors the driving style (more precisely – are you getting the maximum efficiency out of the engine). In fact, Mitsubishi say that the new crossovers have target emissions below 130 g/km at best
Since the Outlander's frame seems ideal enough for experimenting, Mitsubishi are planning to put an EV-based plug-In hybrid powertrain based on the existing EV technology portfolio of the company. It would be nice to see though, how that technology fares when mated to a 4WD system.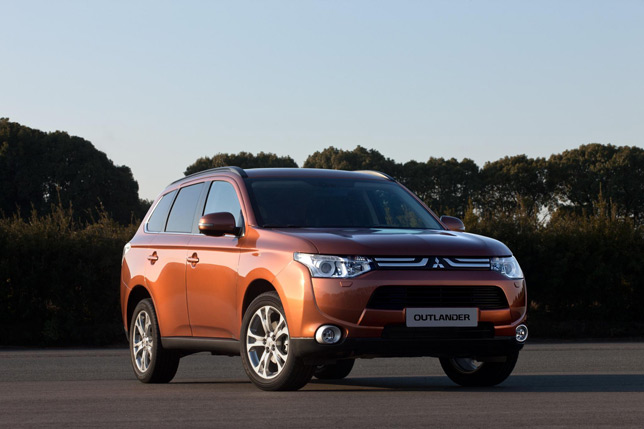 Source: Mitsubishi