2017 Audi RS 3: it is sporty, elegant and agile. Check it out!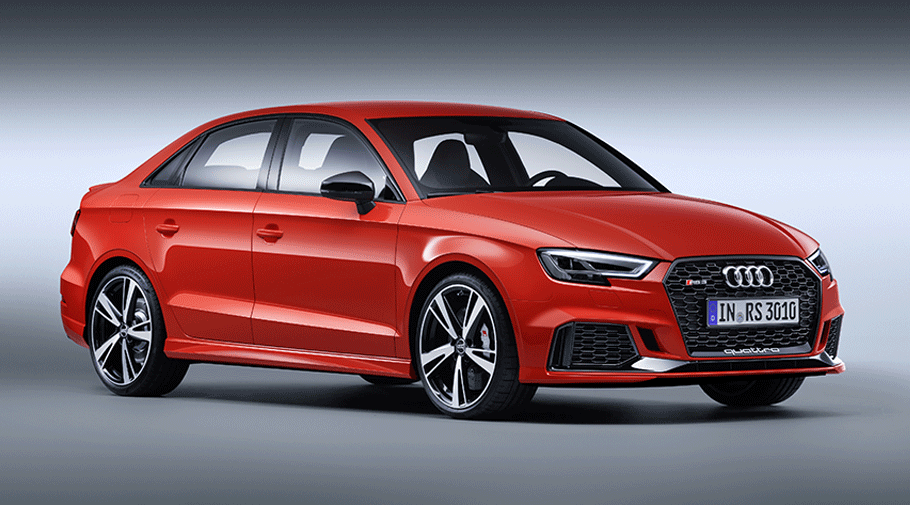 Audi unveils the latest RS 3 sedan at this year's Paris Motor Show! Definitely an eye-catcher, this sweetie has a lot to demonstrate. So, let's waste no time and see what Audi team has prepared for us!
Exterior styling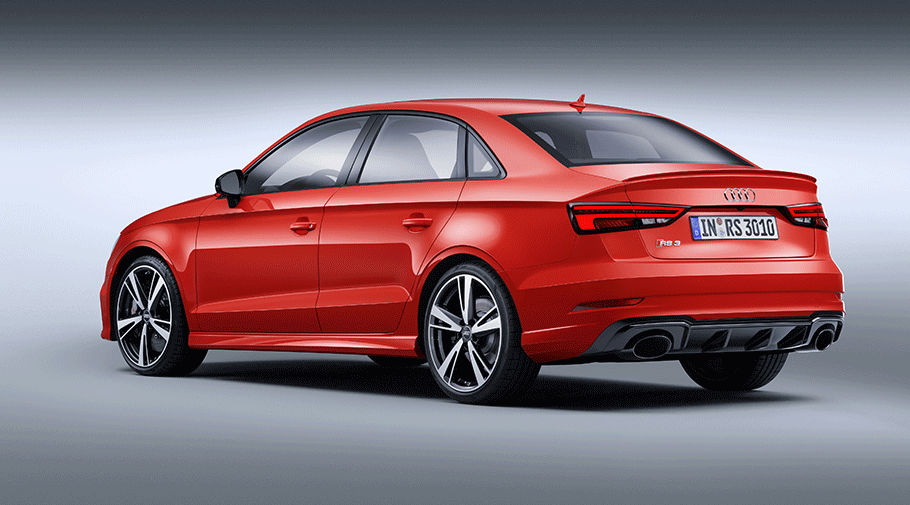 This is not only athletic in terms of drivetrain system. It also expresses confidence and sexiness with its body language. We see a Singleframe with a three-dimensional honeycomb grille, neat air intakers, of course, distinctive LED headlights, fixed spoiler lip and distinctive diffuser. When it comes to style, Audi team knows how it's done. And This vehicle is no exception: it comes with confident stance, masculine expression and overall challenge-ready sporty character. We like it.
Interior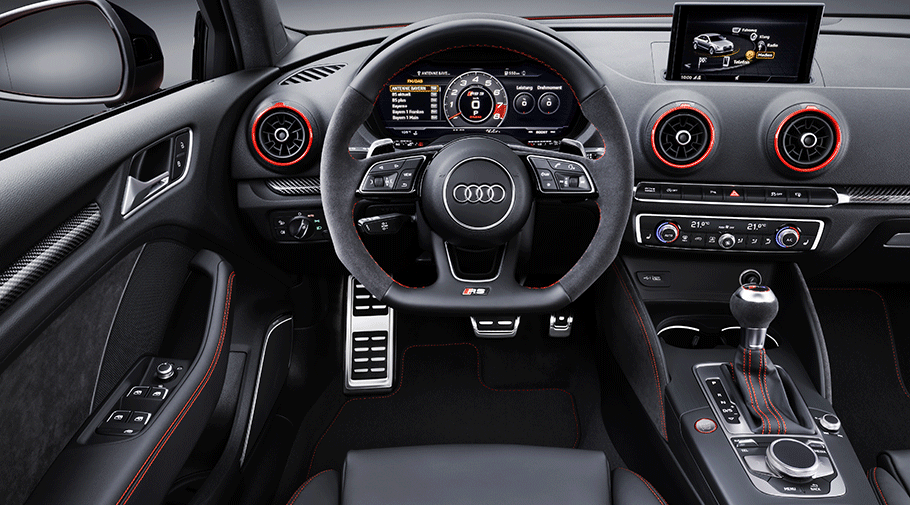 The cabin is dominated by dark tones and fine Black Nappa leather. It wraps the exclusive sporty seats and the sporty steering wheel. Also, there are many distinctive components and details as diamond-patterns, RS badges and distinctive inlays.
In term of convenience and comfort, the cabin is especially created to be intuitive and functional. There is incredible new infotainment system, neat 7-inch touch screen, two circular instrument dials in black and red and of course, the Audi Virtual Cockpit as an optional addition.
Driver and passengers will be happy to know that the Audi Connect and Audi Smartphone Interface are also present. Definitely handy goodies, these two will aid you with the navigation, entertainment functions and of course, tweaking vehicle's road character. Oh, yeah. I almost forgot: there is premium Bang & Olufsen Audio system with 14 premium speakers and a total power of 705 watts. Neat.
Drivetrain system
SEE ALSO: 2017 Audi Q5: what should you be hyped for?
In terms of engine system, Audi presents new power unit with the unveiling of the car: it is a 400hp TFSI unit with 480Nm. Massive, right? Also, this bad boy aids the vehicle to achieve some outstanding performance results: the new RS 3 sprints from 0 to 100km/h (62mph) in mere 4.1 seconds and from this impressive start it chases a top speed of 250km/h (155mph). Did I mention that this is a special 5-cylinder engine? Yes, this is correct. Welcome to the world of changes and innovations. The engine is paired to a fast S tronic seven-speed dual clutch gearbox that transmits power to all the four wheels.
Safety features
The new RS 3 sedan is also proud to show its new and shiny safety technologies! The systems that will aid the driver and passengers include Traffic Jam Assist, Emergency Assist, Cross Traffic Assist and many more.
RS 3 will be launched in Summer 2017. Since then stick with us for further information!
Source: Audi