Small in Size, Big in Capabilities: 2016 Toyota Prius is Here!

2016 Toyota Prius is one of the smallest hybrid vehicle in Toyota's whole lineup, but it definitely has a lot to demonstrate. For example, the latest 2016 Toyota Safety Sense-C system which gives incredible advantage over other models in the segment. The compact sweetie also offers incredibly clean ride, making it a friend to the environment.
Toyota paid even more attention to the latest Prius model, as it released the Persona Series Special Edition. This lineup is limited to 1,500 units, which are painted in back and a contrast color by choice: Electric Lime or the Cherry Pearl. Further exclusive features for the limited series is the appearance of the 15-inch black alloy wheels and the custom "Persona Series" badge. So far, so good with the limited edition. Now let's see what does the standard 2016 Prius model have to offer.
The Hybrid technology and what it has to offer
By adopting the environmentally-friendly Hybrid technology, Prius' main drivetrain components benefit from better engineering solutions, reduced weight and of course, better fuel efficiency. Toyota's hybrid technology integrates a gasoline unit, an electric motor and numerous more drivetrain components.
SEE ALSO: It Looks Like Crown's Lineup is Sort of Special for Toyota
The 1.5-liter inline four-cylinder gasoline unit is also further tweaked to deliver better fuel efficiency. It generates a total of 73 hp (53 kW) and 82 lb.-ft. of torque. And when combined with the hybrid unit, the overall power is estimated at 99 hp (72 kW). 2016 Prius also offers and three drive modes: Normal, Eco and EV Mode.
Safety Features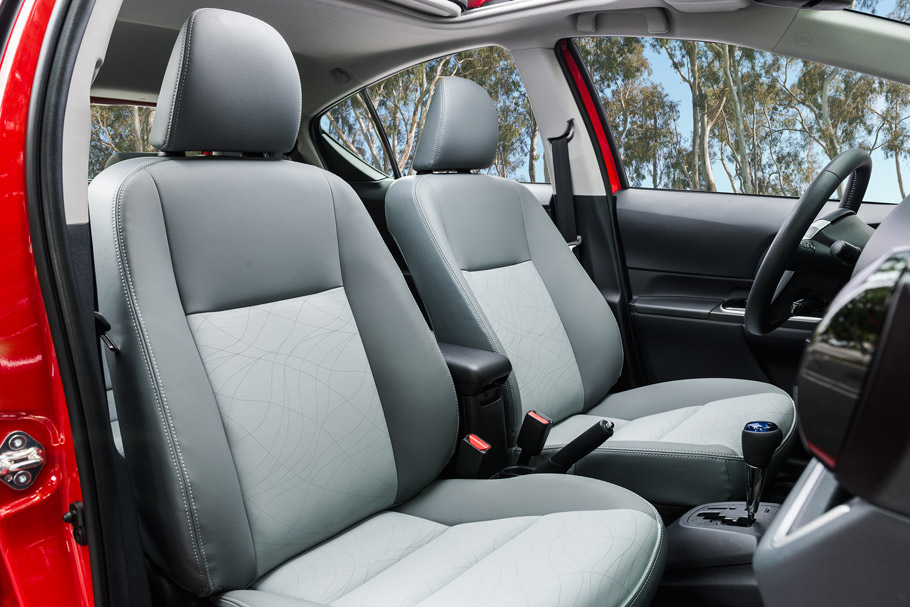 Along with the TSS-C, 2016 Prius offers the Star Safety suite that includes Vehicle Stability Control, Traction Control, Anti-Lock Brake System, Electronic Brake Force Distribution and more. Furthermore, the vehicle is geared with a total of 9 airbags, placed in strategic places in the cabin.
Additional technology features
A vehicle like this offers and extended list of hi-tech gadgets. For example, the Entune Multimedia Bundle. There also a 6.1-inch touch screen display, AM/FM CD player, USB ports, iPod connectivity, music streaming and more. Further additions are the Push Button Start, Touch Traces Display and Endune Premium Audio.

Source: Toyota