2016 Jaguar F-Pace Will Come With Even More Dynamics and Flexibility

The latest Jaguar F-PACE will be the first ever performance crossover from the well-known British manufacturer and will also include numerous technologies and design concepts to ensure it will defend brand's prestige. And furthermore, the F-PACE vehicle will be offered with numerous dynamics technology and a sophisticated All-Wheel-Drive (AWD) system with torque-on-demand.
The F-PACE will be manufactured using Jaguar's Lightweight Aluminum Architecture, which will contribute for more precision and control, but it will not sacrifice comfort and pleasure of driving. The Double Wishbone front suspension will take full advantage of the vehicle's body structure and will bring that nice responsive rates and will ensure some smooth and comfortable ride.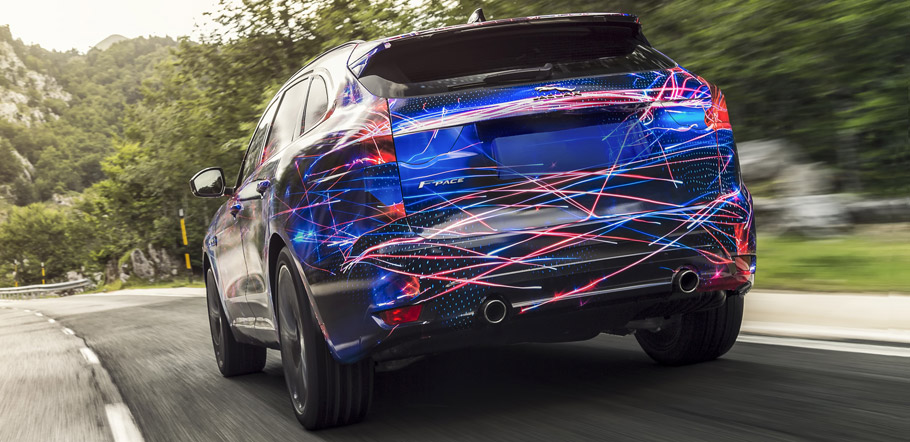 F-PACE's Electronic Power-Assisted Steering system is also expected to remain that cool and to maintain the leadership positions Jaguar has earned so far. Now, for the latest model, the brand has calibrated and improved everything between the steering wheel rim and the tire contact patch. And combined with the Torque Vectoring technology, the F-PACE will deliver some improved agility and flexibility in all weathers and on all surfaces. At least we hope so.
And to ensure that everything is more than efficient, brand's engineer team helped itself with a computer-aided engineering (CAE) tools. This will improve the model's overall performance and will deliver even better simulation results, which can be used for further works.
So, at the end the vehicle looks nice, new and shiny. Definitely a car that every Jaguar fan should see.
Source: Jaguar