2016 Acura RLX Confidently Defends its Safety Ratings

Acura made one more step in defending brand's reputation in the field of safety drive and luxury with the redesigned and fresh 2016 Acura RLX. The model has won full score at the New Car Assessment Program (NCAP). In fact, NCAP gave the 5-star rates not only to the 2016 Acura RLX, but also to the RLX Sport Hybrid. In fact, 2016 RLX is also rated as the TOP SAFETY PICK by the Insurance Institute for Highway Safety (IIHS).
The latest RLX model really offers incredible features and tweaks. It comes with different trims, that offer incredible flexibility and customization, but now, with the 2016 model comes one more extra. The AcuraWatch. This is a pack of technologies, that increase the driver's awareness and helps for avoiding collisions. The AcuraWatch also includes Acura's Collision Mitigation Braking System, which is an independent emergency braking system.
SEE ALSO: Acura Releases More Technical Details on the Super Cool NSX
In fact, 2016 RLX offers incredible set of technology and tweaks and depending on the trim you get Adaptive Cruise Control (ACC), Collision Mitigation Braking System (CMBS), Forward Collision Warning (FCW), Lane Departure Warning (LDW), Blind Spot Information (BSI), Multi-View Rear Camera with Dynamic Guidelines.
In fact, the Surround View Camera System is an interesting addition to the 2016 RLX model. This is the first model to include such a technology, that provides a 360-degree image of the area around the vehicle. It offers incredible assistance when it comes to careful driving and precise parking. The system includes four camera, that together create a bird's eye image, that ensure both wonderful visibility and reaction time.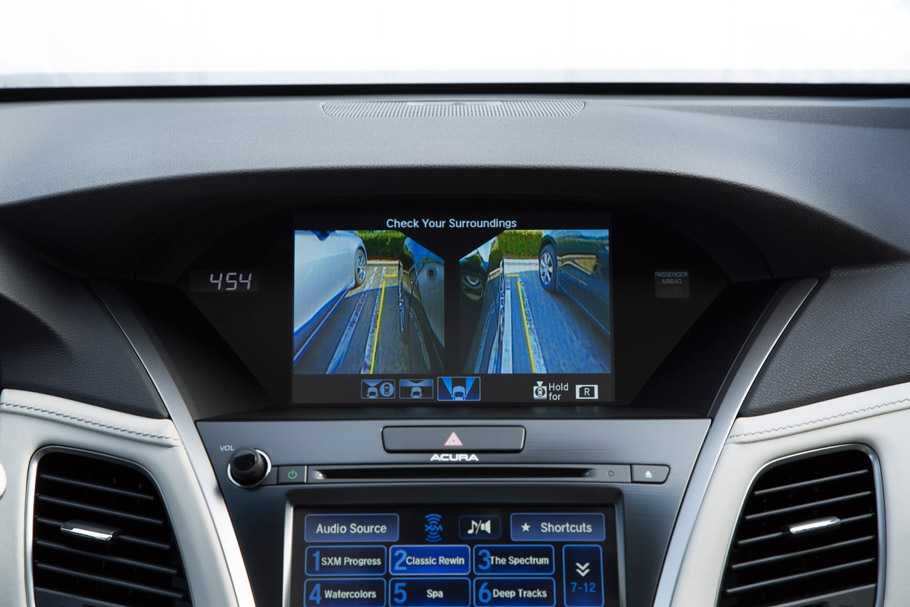 But despite the additions and further tunings the 2016 RLX sedan comes with price, no different from the previous model.
Source: Acura