2015 Volvo XC90 Unveils Improved Multi-filter that Enhances Interior Air Quality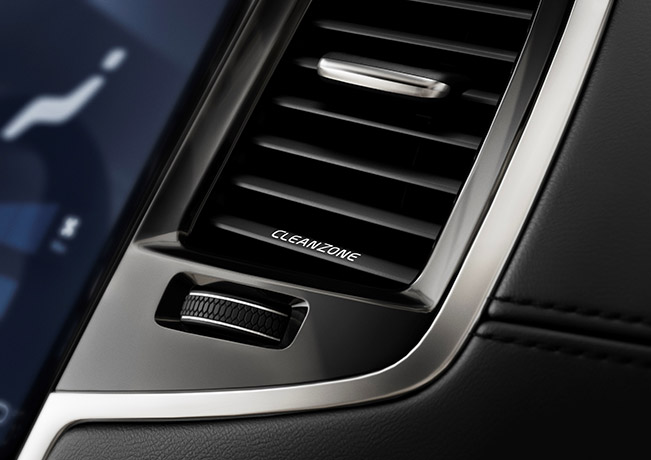 CleanZone is a clever and unique approach developed by Volvo Cars which is designed to control the quality of the interior air and to provide a better driving environment through groundbreaking solutions for improved well-being and health. Drivers are enabled to breathe more easily because even the tiniest and microscopic dust particles will now be kept out.
The multi-filter which is created specifically for the SPA platform, will first appear in the all-new stylish Volvo XC90 in the beginning of 2015. The filter includes a larger design that intercepts more particulates and pollen. There is also a layer of active charcoal that serves the purpose to clean off every contaminants which can impact and harm the health of drivers.
As a result, every car that is equipped with the new enhanced multi-filter, shows reduced amount of "fine dust" particles which are smaller than 0,4 μm. Comparing this to a car without the filter, there is about 70% difference in terms of "fine dust" particles-presence. This is considered as a very pivotal improvement as studies have pointed out that dust particles smaller than 10 µm can cause a number of health problems, including lung infections and difficulties when it comes to breathing.
Nevertheless, the filter is just one of the elements that comprise the Volvo's state-of-the-art Interior Air Quality System (IAQS). Another feature is a sensor that can scan the incoming air for noxious substances. If the level of harmful substances is too high (for example when driving through a tunnel), the car's air intakes will automatically close. The multi-filter and sensor, then, prevent a number of harmful and irritating pollutants, from entering the vehicle. Such harmful material includes:
• Nitrogen oxides • Hydrocarbons • Ground-level ozone • Gases and unpleasant odors
Source: Volvo