2015 Opel Cascada Comes With Top Down and More Powerful Engine

2015 Opel Cascada comes with elegant lines, next-gen technology and extensive equipment. And now Opel offers even more spacious and more comfortable four-seater with numerous high-quality components and tweaks. The 2015 Cascada features incredible acoustic and thermal insulation. Furthermore the sophisticated top opens in just 17 seconds, which ensures a fast reaction, if the weather decides to change drastically.
And now the Opel brand geared the latest Cascada with a special 2.0-liter four-cylinder turbo diesel engine, that was recently introduced with the Insignia and Zafira Tourer models. The engineering wonder produces a total of 170 hp (125 kW) and 400 Nm torque. Compared with its predecessor, the powerplant delivers three percent more power and 14 per cent more torque, but also better fuel efficiency. With the six-speed manual transmission the vehicle consumes about less than 5 liters per 100 km (62 miles) and delivers 129 g/km CO2 emissions.

The Euro 6 2.0 CDTI engine really makes a difference. Not only with the efficiency, but with the performance: the vehicle goes from 0 to 100 km/h in 10.3 seconds and chases the top speed of 218 km/h. Something more. The vehicle goes from 80 to 120 km/h in fifth gear in only 9.3 seconds. This makes the car  seven-tenths faster than the older model.
The 2015 Opel Cascada prices start from $34,306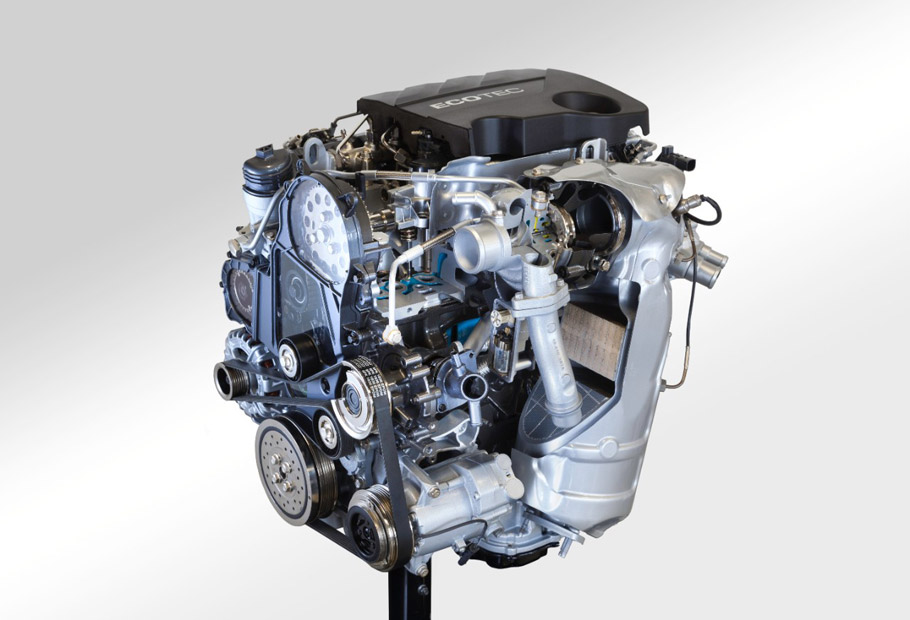 Source: Opel