2015 MEC Design Mercedes E-Class Cerberus Arrives from Hell

MEC Design has finally revealed their new wide body kit, named Cerberus, for the Mercedes-Benz E-Class Coupe and Convertible. In Greek mythology, "cerverus" means a 3-headed dog that guards the entrance gates to the underworld. It is a symbol of death and endless darkness. Choosing such name, MEC Design has definitely succeeded in giving us a perception of something unusual and different.
Even though the 2015 MEC Design Mercedes E-Class Cerberus does not have three heads, it is fitted with four massive fenders which are part of the new body kit. The package is comprised of: a new front bumper, a front lip spoiler and wider fenders. Other components include: a new hood, sportier side skirts (optional with LED lights), a five-piece rear spoiler and a rear bumper that arrives with an integrated diffuser.
For a stronger and more aggressive appearance, the Mercedes-Benz W207 E Class vehicle has a lips black gloss finish inside as well as on the outside. It also benefits from re-tuned suspension and 20-inch alloy wheels from the meCCon series with 245 + 325 tires. In terms of the interior, there is an Alcantara-wrapped steering wheel, piano black trim and MEC-branded floor mats with Nubuck Leather edging.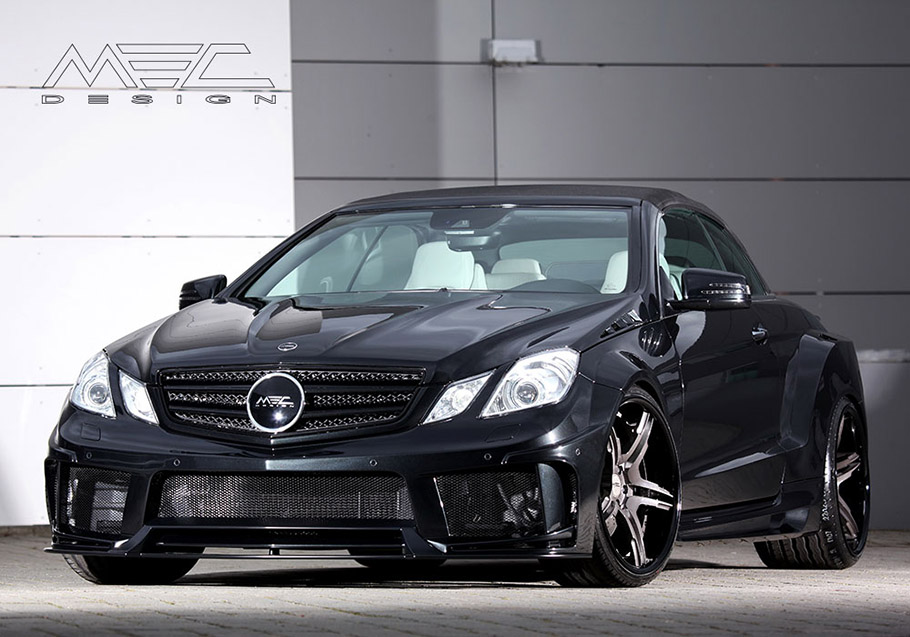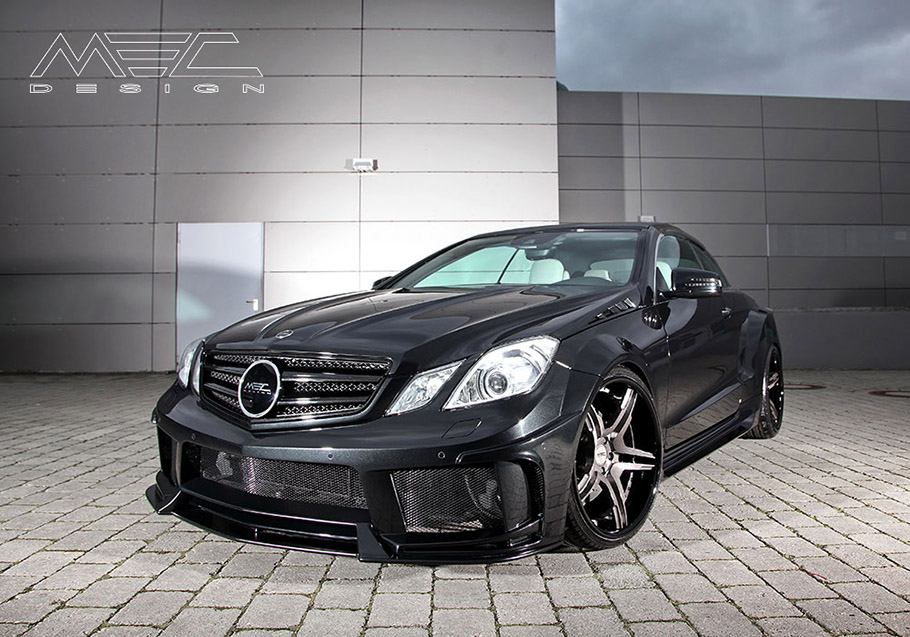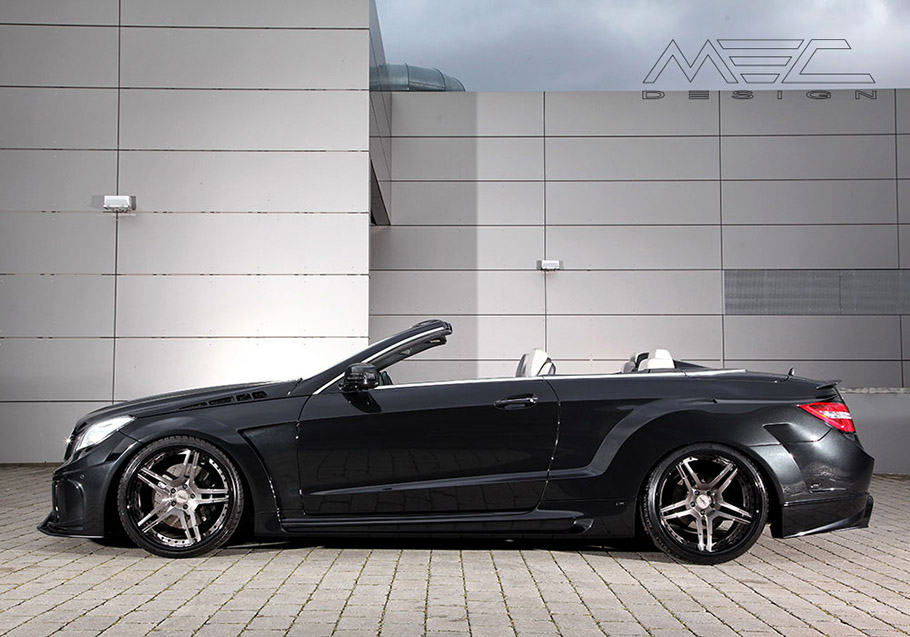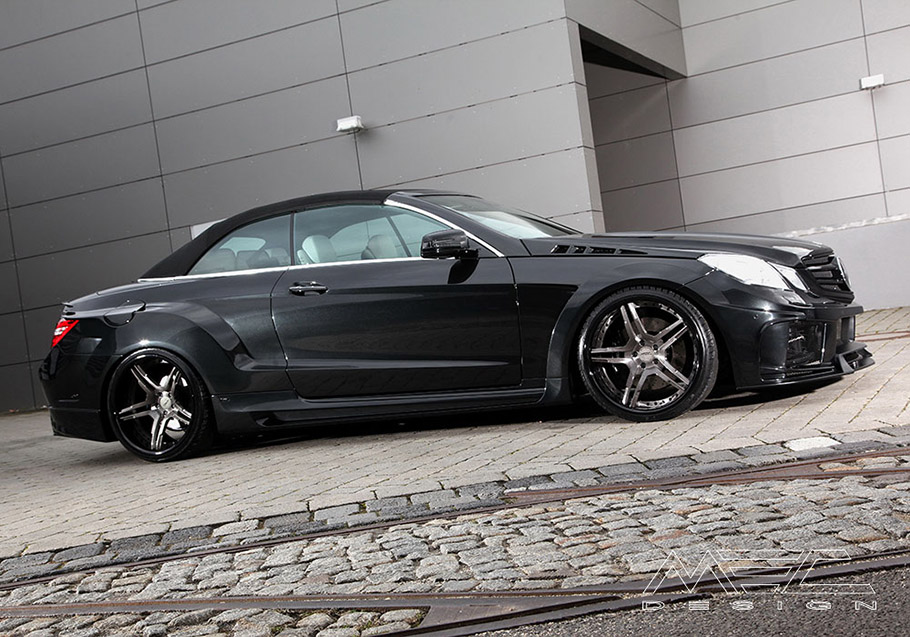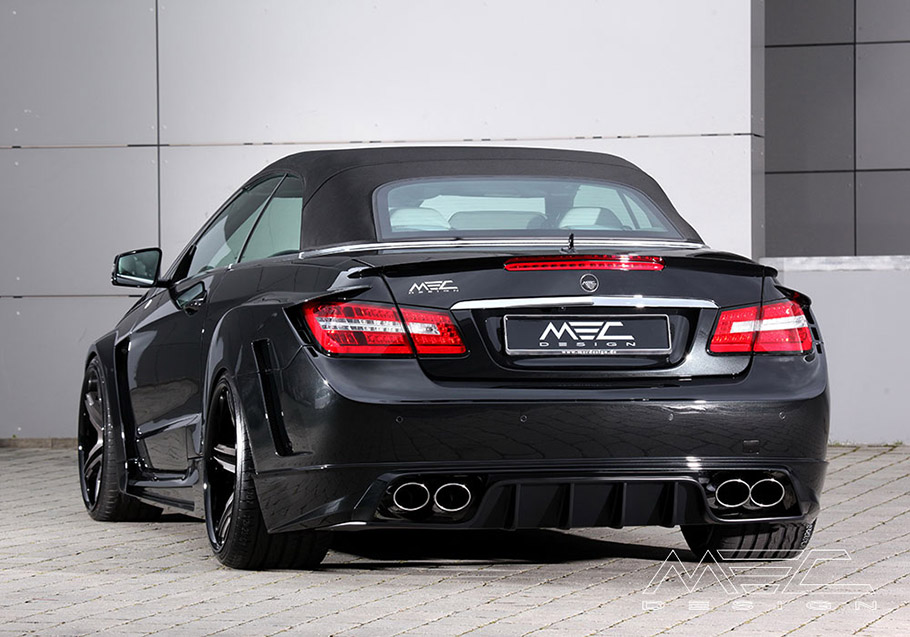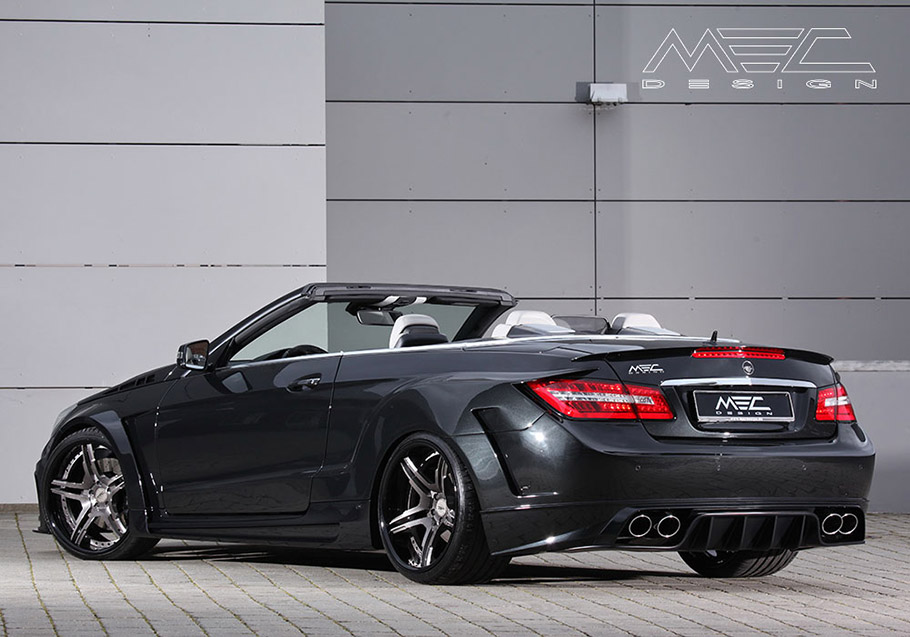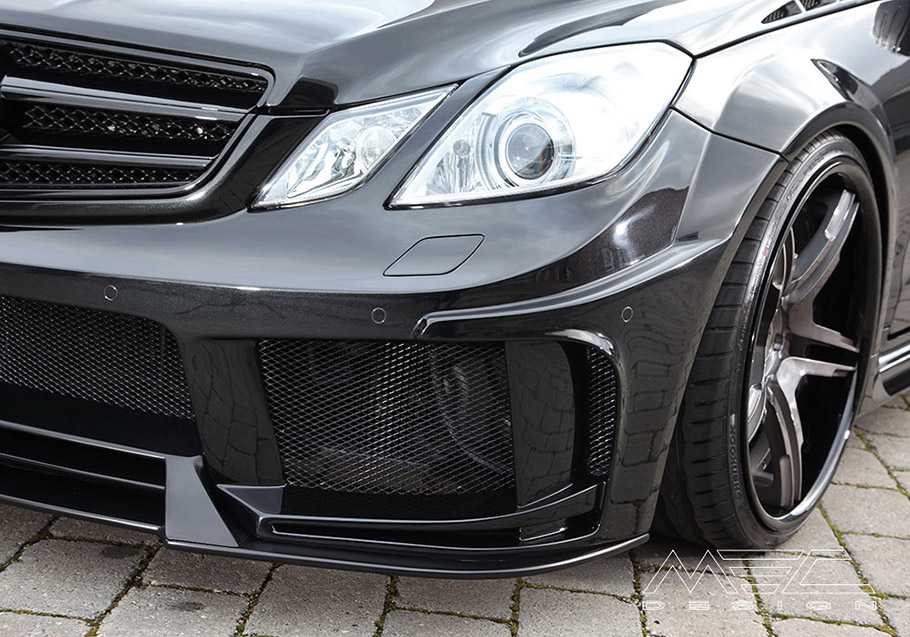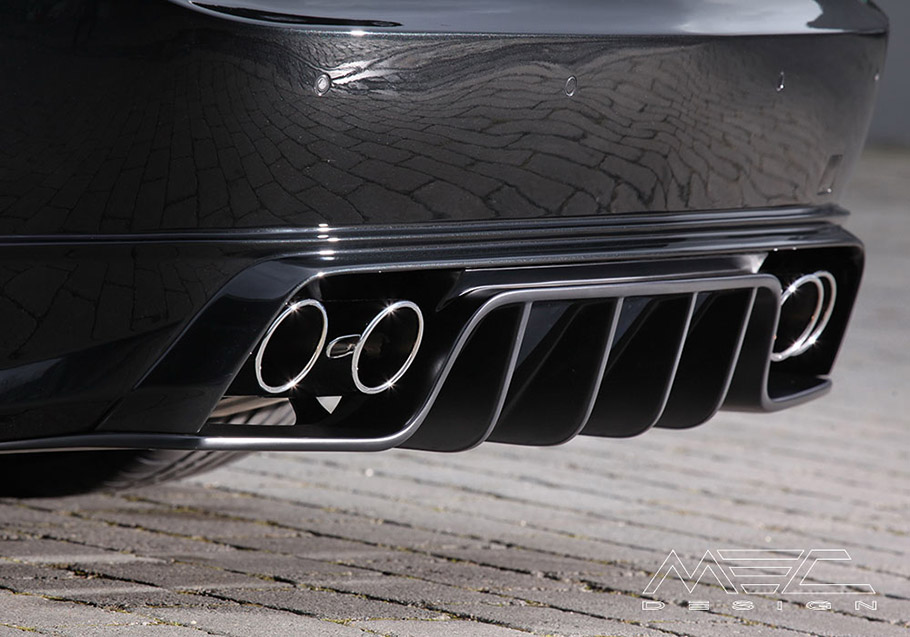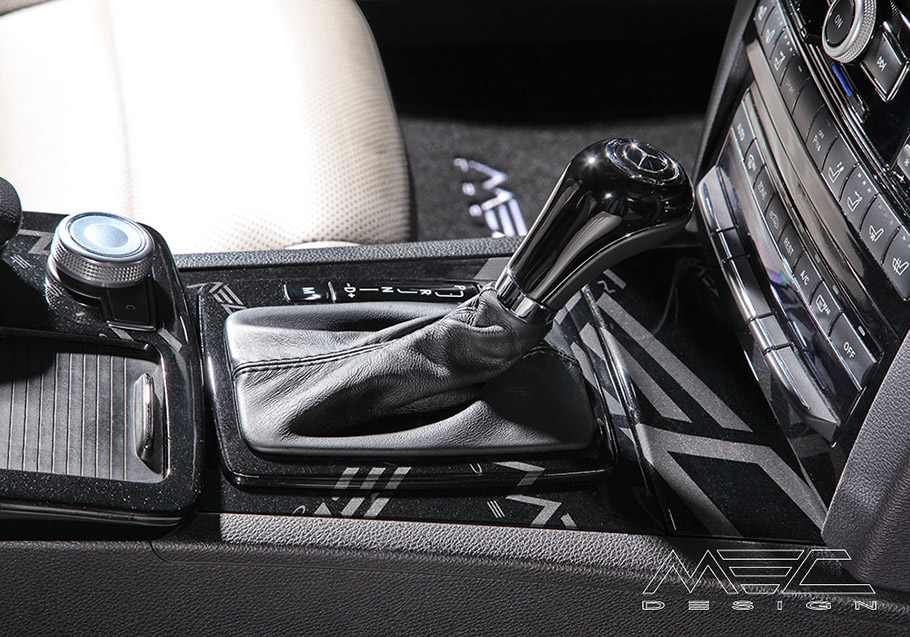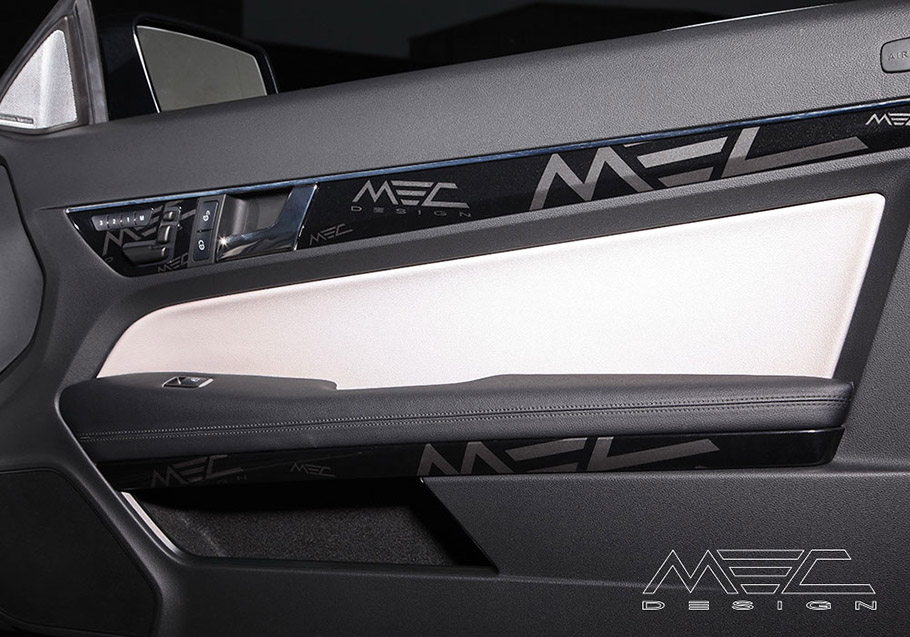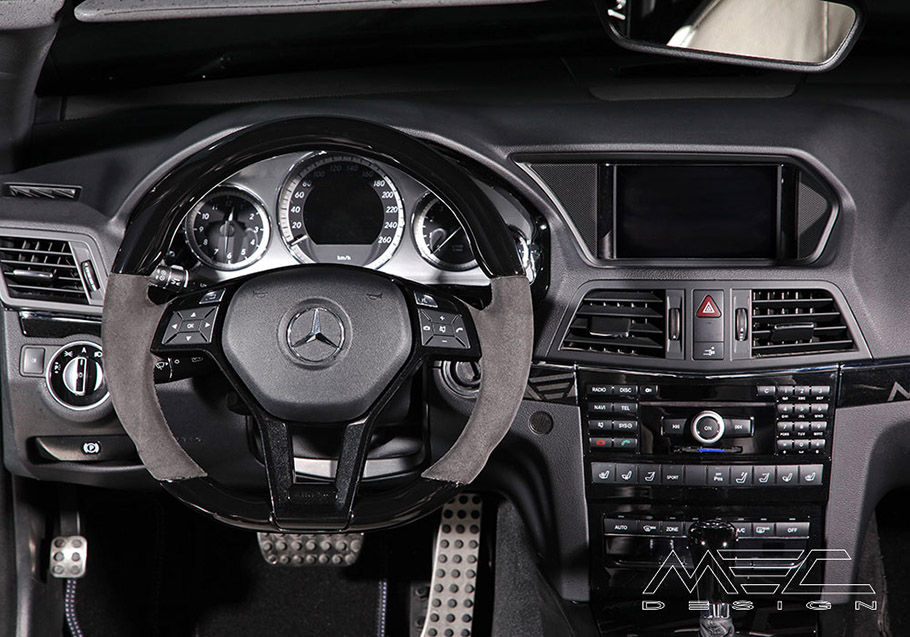 Source: MEC Design