2014 Mercedes-Benz SL 400 - Price €97,282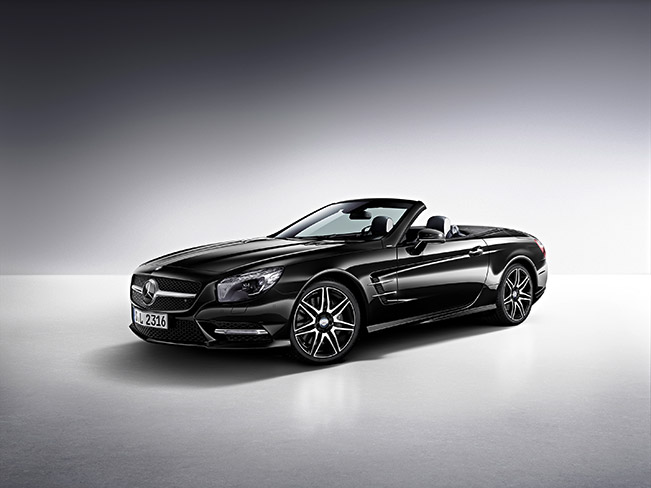 Mercedes-Benz has announced the pricing of the all-new 2014 SL 400. The stylish roadster is a successor of SL 350 and comes with an new engine and some other nice technologies. These include aluminium body and chassis as well as a number of premium extras.
The engine is taken from E-Class 400 – a 3.0 liter V6 twin-turbo with 333HP (245 kW) at 5,250RPM and 480Nm (354 lb-ft) at just 1,600RPM. 0-100 km/h in 5.2 seconds and a top speed of 250 km/h (155 mph). This is 27HP and 110Nm more than its predecessor. The fuel consumption is also improved – 7.3 liters / 100 km on combined cycle (32.2 mpg US or 38.6 mph UK) with CO2 emissions of 172 g/km. The EURO 6 engine is mated to a 7-speed automatic gearbox sending the power to the rear wheels.
Like all BlueDIRECT petrol engines the biturbo engine in the new SL 400 also works with a direct injection system with spray-guided combustion, which Mercedes-Benz was the first car manufacturer to offer in series production. The system pressure is up to 200 bar, the pressure being variably optimised according to the engine's mapping. Piezo injectors enable optimal mixture formation with up to five injections per power stroke. The third-generation direct injection is supplemented by rapid multi-spark ignition, MSI.
2014 Mercedes-Benz SL 400 is priced from €97,282 (including 19% VAT).
Source: Mercedes-Benz