2012 Toyota Yaris
Toyota has announced the new 2012 Toyota Yaris. The third generation of the small hatchback will be launched in the UK this summer, but the price is not revealed, yet.
The "city car" now comes with better equipment, improved styling and comfort. It shows Toyota further improving the clever packaging that was a hallmark of its predecessors.
Furthermore, it will be offered with the introduction of Toyota Touch & Go, which includes a 6.1" display with touch screen technology for ease of use and functionality. The interior boasts high quality materials and surface finishes. The cockpit is more focused to the driver, so the hatchback will be easier to drive and manoeuvre.
The engine range includes a 1.0-litre VVT-i and 1.33-litre dual VVT-i petrol units and a 1.4-litre D-4D diesel. All of them are superbly efficient and offer decent power and performance.
"New Yaris represents Toyota's strongest offer yet in the important supermini segment. With its new levels of ingenuity, efficiency and quality, we are confident it can build upon Yaris's previous success and help Toyota rejuvenate its presence in Europe and move towards one million annual sales in the region in the medium term.", commented Didier Leroy, President and CEO Toyota Motor Europe.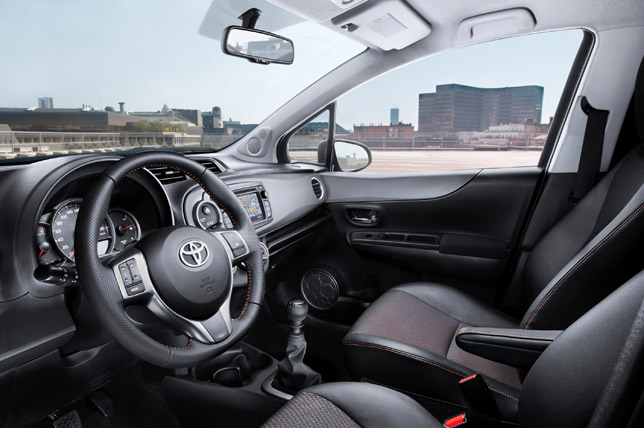 Source: Toyota