2012 Audi S8
According to the latest leaks, the premium German automaker Audi is almost ready to introduce the auto scene its latest high-end masterpiece, the 2012 Audi S8.
Aimed at strengthen Audi's positions in the high-performance luxury sedans segment even more, the all-new 2012 S8 will be the most powerful A8 model.
Under its bonnet, the performance top-class sedan is likely to be mounted with a turbocharged 4.0-liters V8 plant, which is smaller in comparison with the current generation's 5.2-liters V10 engine, but is expected to deliver up to 520 horsepower and to catapult the monstrous vehicle from standstill to 100 km/h for about 4 seconds.
2012 Audi S8 is scheduled to hit the automaker's dealerships next year with a price tag of around 100,000 USD.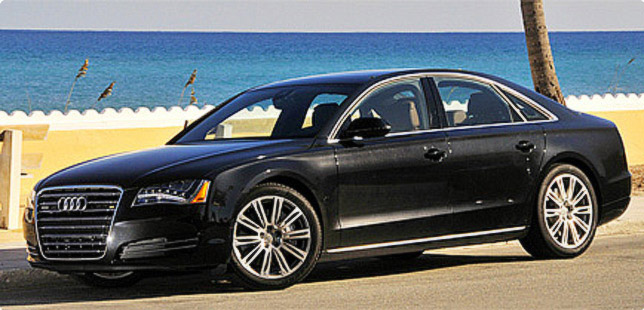 Source: LeftLane via Car and Driver