See the Ecstatic Restoration Process of 1968 Jaguar 420 by Carbon Motors [VIDEO]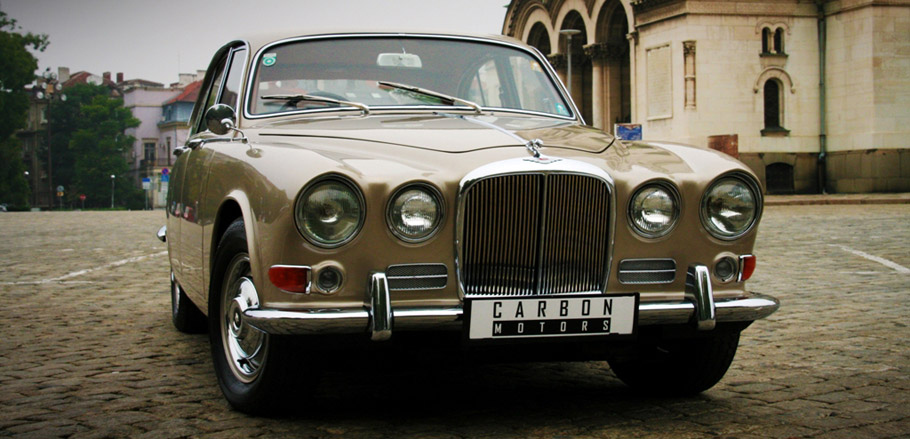 1968 Jaguar 420 is one of those rare cars that we can't see rolling on the streets on a daily basis. We don't see them even now and then, but on special occasions like retro-car meetings, etc. After all there are more than 47 years since this particular car has been introduced to the automotive scene.
Facts About 1986 Jaguar 420
The history behind Jaguar 420 is that it has been perceived as an extended E-type. It filled a model range between the Mark II and Mark X (both in pricing and size) and it was also one of the first models, which offered 2+2 seating. Introduced in 1966, the 420 marked the beginning of a great concept: small body with large engine.
SEE ALSO: Jeep BOSE by Carbon Motors Features Home Audio System [VIDEO]
Under the hood, there is Jaguar's 4.2 liters straight six unit, which generates 245 horsepower (180 kW) and 384 Nm (283 lb-ft) of torque. During the 60's the emblematic British company offered the choice of two transmissions: a four-speed manual and a three-speed automatic. And if you wonder about the Jaguar 420 presented in the video, its engine is connected to the automatic transmission, which helped it achieve a 0-60 mph acceleration time of less than 10 seconds.
Of course, it was inevitable that the car soon became a financial success…
The Complete Restoration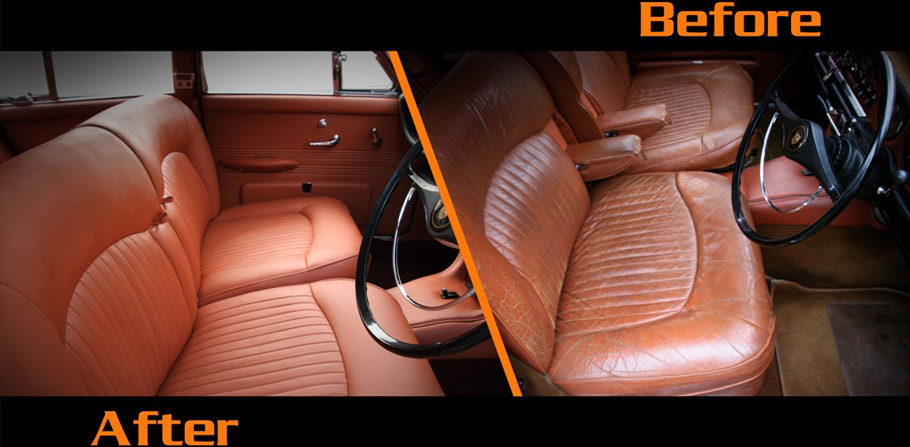 This particular 1968 Jaguar 420 was fully restored by the specialists at Carbon Motors. And we must admit that their work is exceptional. The car has been repainted in the original Golden Sand Metallic, thus achieving an effect of a car coming straight out of the factory.
The interior now shines with new upholstery and entirely restored wood trim. In fact, everything in the cabin was complete renewed. The seats, door covers, dashboard, console and headliner were wrapped in the original Cognac Brown leather; the wood trim was brought back to its original form, and all of the panels inside were completely rebuilt.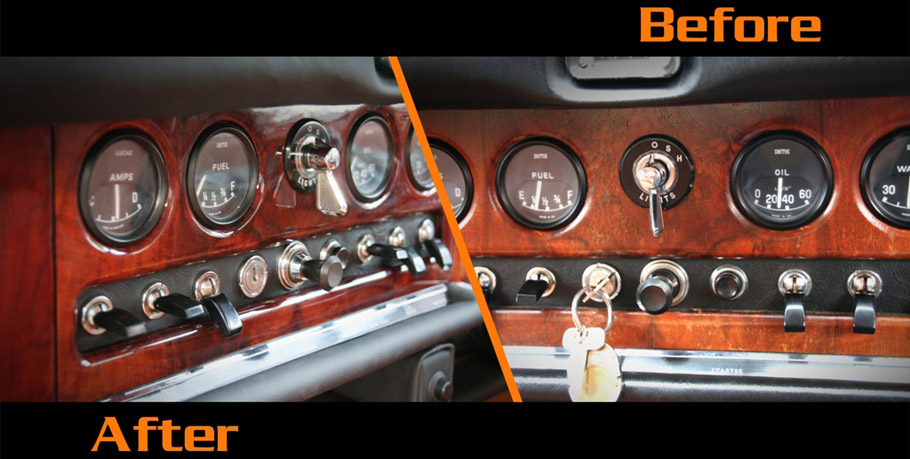 But if you are interested in the full details of the restoration process then we urge you to visit the online Restoration Book, which Carbon Motors have specifically created for this unique and exclusive project. And check out the exclusive video below, that will reveal more secrets about the Jaguar 420 and its restoration.
Video Source: YouTube
Source: Carbon Motors